Serapis Maritime / Untitled

Serapis Maritime
Untitled

Public art intervention at Vigla of Pachi

8 July & 8 August


A public sculpture-video projection on Vigla of Pachi: for the first time the stone body of the imposing watchtower is used in the present and transformed into a work of art. The Serapis Maritime video, shows fire smoke in slow motion, a reminder of the optical telegraph, which was the medieval use of the watchtower. Smoke signals, alarm, danger, but also preparation, protection, rescue.

The elements of this intangible work, smoke and fire, carry ambiguous messages and connotations, focusing on concepts such as contemplation, concentration, survival, but also destruction, entrapment, trauma. Serapis Maritime with this project, commissioned by DEO Projects, connect the coastal landscape with their own maritime themes and the aspects of the danger inherent in the sea.


8 August, 21:00

In collaboration with the Chios Music Festival / Serapis Maritime | Untitled

Concert-Video projection

Vigla of Pachi Open Air Theatre in Tigani, Sidirounta


The collaboration between DEO Projects and the Chios Music Festival started with great success last year and laid the foundations for a creative dialogue between visual arts and music. Serapis Maritime's video Untitled will be projected for a second and final time alongside live music from the maritime migration routes: from Pontos and Crete to Scandinavia and North America. Sofia Sarri (voice), Petros Lampridis (double bass) and George Kontogiannis (Cretan lyra) will share with us the fear and anxiety of people before the power of the sea and its magical creatures. A ritual of returning to the humble, primitive relationship of humans with nature and the sacred unknown.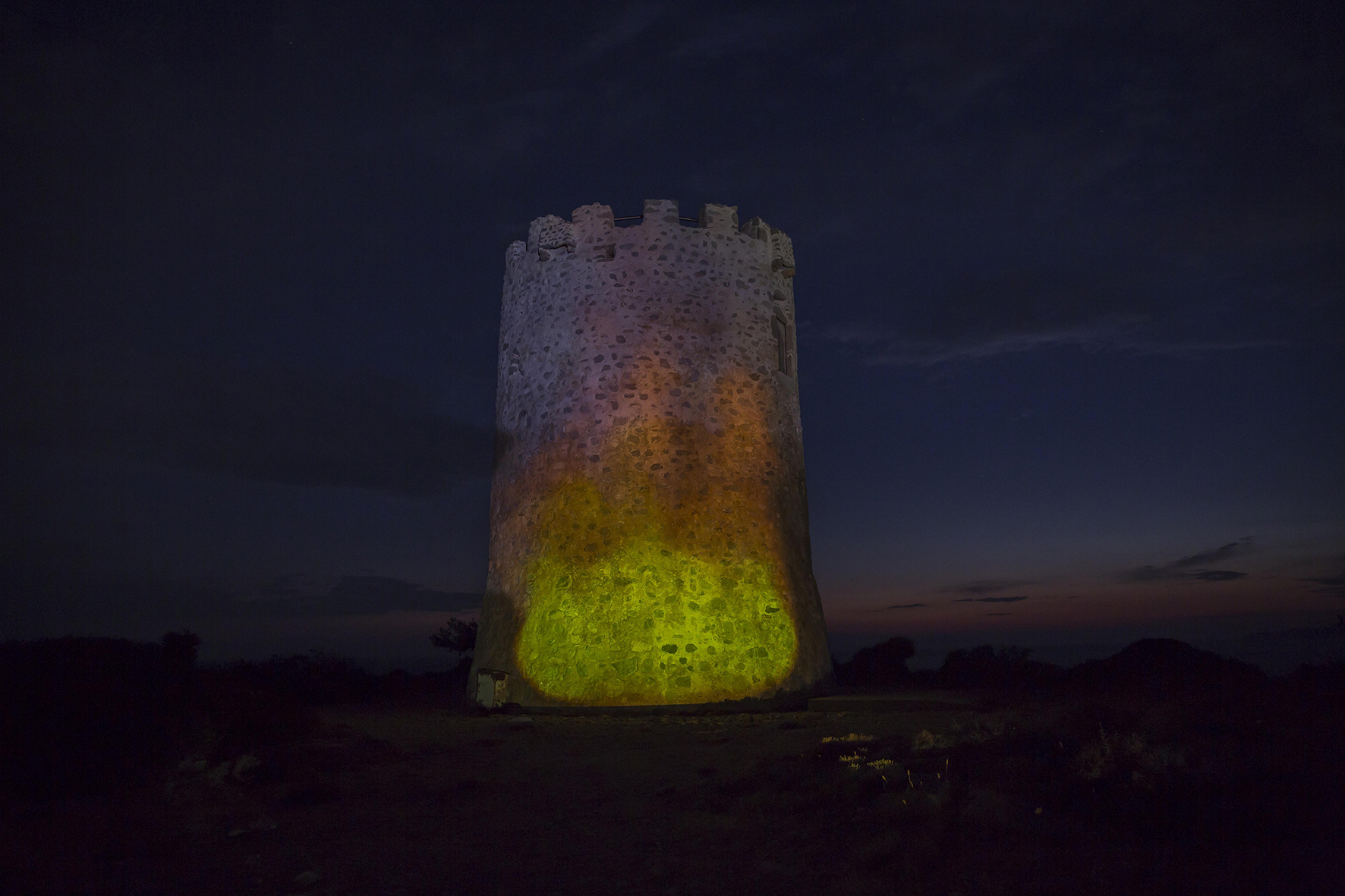 Serapis Maritime


SERAPIS is a hybrid art, design and fashion collective which creates work inspired by the aura of the oceans and the industries related to the sea. It aims towards an expansion of the boundaries of artistic production and distribution and functions like a multimedia ocean-themed novel. This results in a human centric narrative which takes place inside the universe of the sea but is instilled by an intense spirituality throughout its imagery and references. This artistic production can also be read as a contemporary seascape.

Serapis solo exhibitions include ALL AS ONE, ARCH Athens, 2019 - LIQUID SOUL, large scale public installation with RODEO gallery, 2019 - SECCMA Trust, gallery St. Catherine, Paris, 2019 - HANDS ON YOUR SOUL, 13 rue d' Ormesson, Paris, 2018 - BY HIS WOUNDS YOU WILL BE HEALED, Cité des Arts, Paris, 2017 - I AM YOU HOPE, Dio Horia Contemporary Art Platform, Mykonos, 2016 among others.

Serapis garment and homeware works are distributed in stores internationally including SSENSE (WOMEN, MEN, HOMEWARE), PRINTEMPS FR, NUMBER 3 GR, LABOUTIK UK, FYSIKA JP, 082+ JP, 2K91 KR and in international museums & institutions including NEW MUSEUM NY, BENAKI MUSEUM GR, BELVEDERE VIENNA AU, CAN GALLERY GR, DIO HORIA GR among others.