Rowdy SS | Balance
Live Performance

Vigla of Pachi Open Air Theatre
Tigani, Sidirounta
Friday 8 July 19:30


The British performer Rowdy SS presents a new version of his work Balance: a dance-sound-visual improvisation, a study in the uses of space. The question he poses is how we use space and how, in turn, the space uses us.

At the same time, it addresses new ways in which we can make ourselves, our physicality, available to connect/disconnect to/from spaces and communicate.

The concept of visual communication/telecommunication as well as the concept of the organic connection between humans and space are intertwined with the watchtowers, the beacons of Chios, such as Vigla of Pachi, where the performance is presented. Rowdy SS invokes the historical use of the location and its energy and interweaves past and present with his body. Prior to the presentation, the artist invited locals to "mail" him notes with unprocessed emotions and raw memories from the sea, in order to incorporate them into his performance, bringing about the "balance" himself, as a ritual.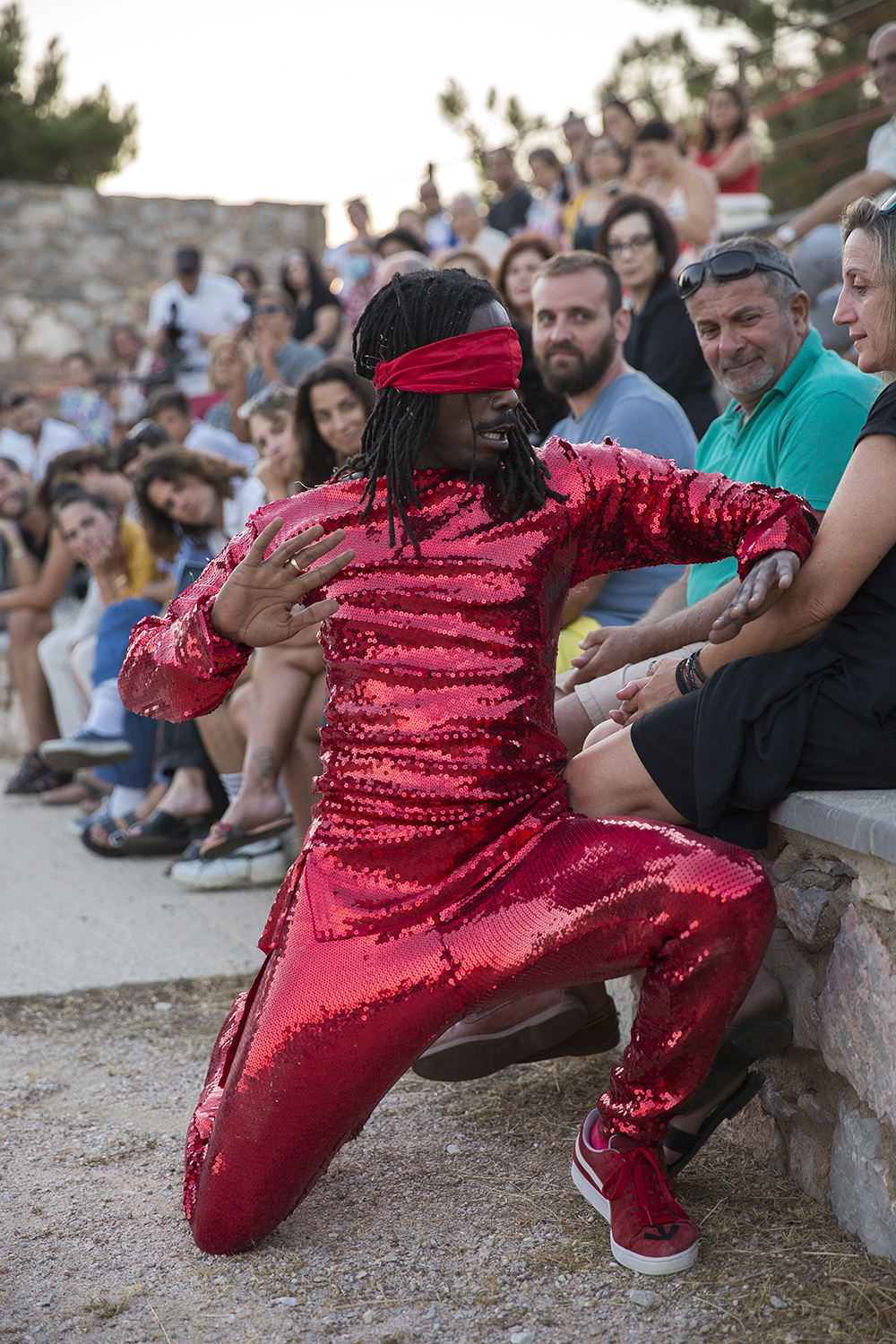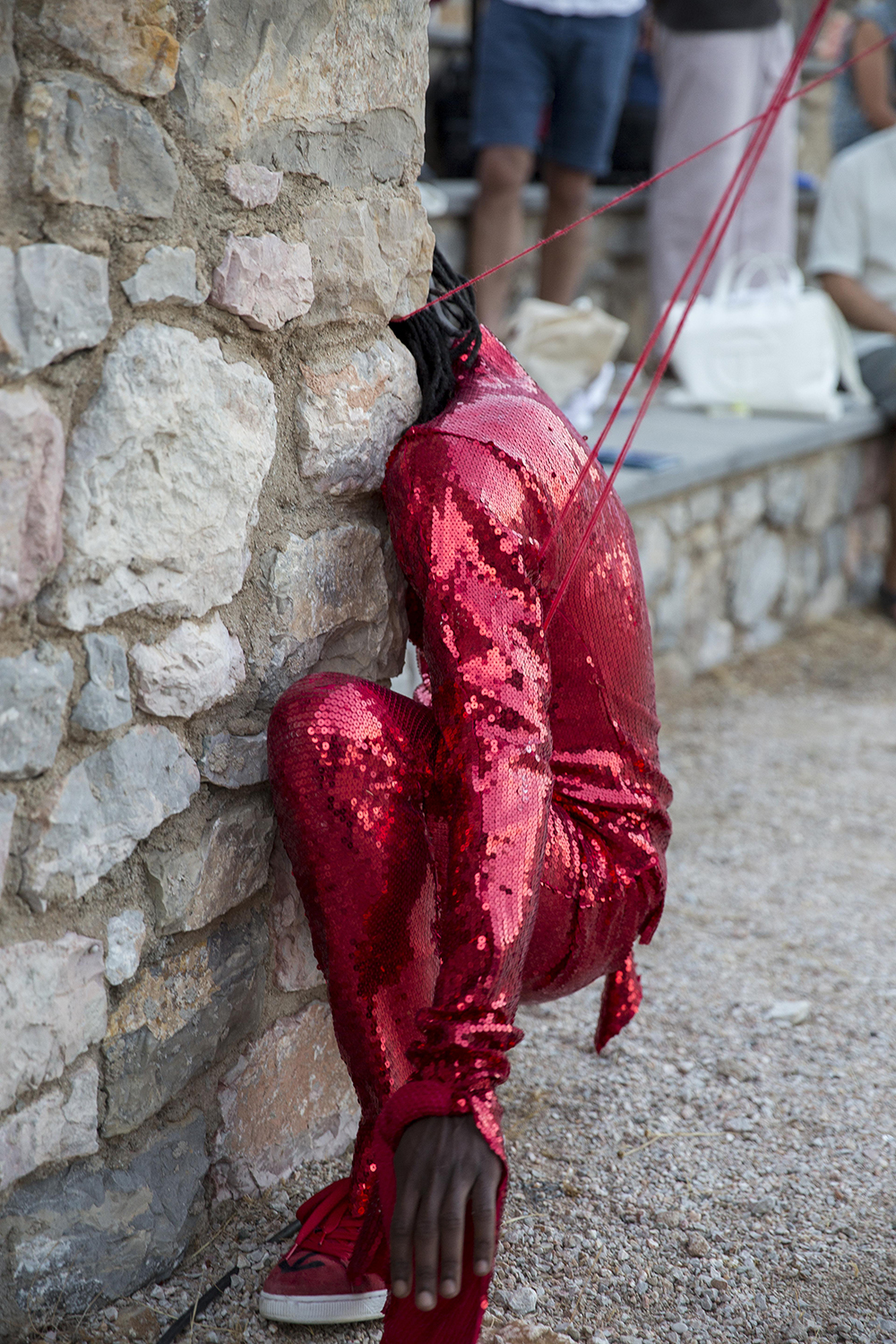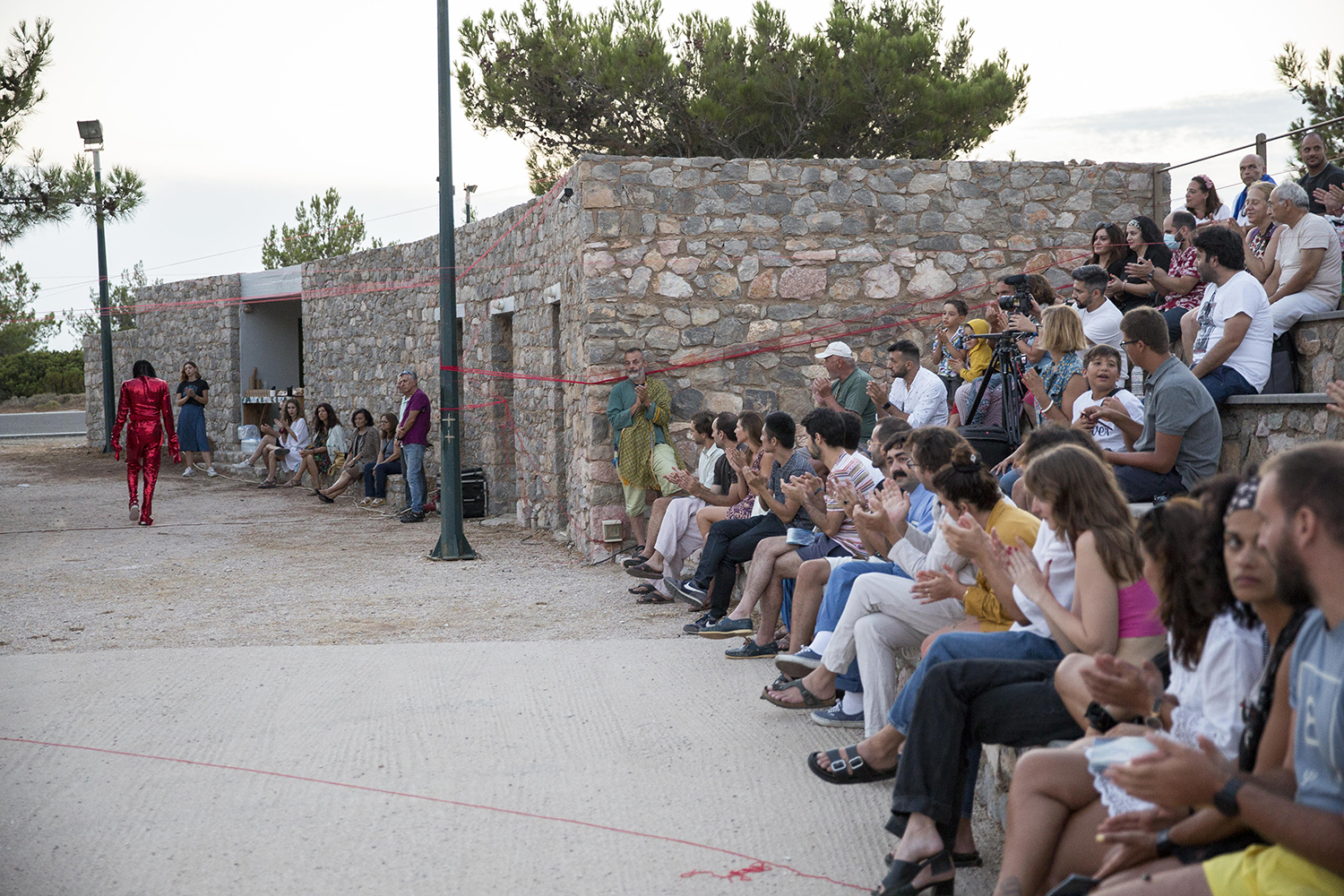 Rowdy SS


Rowdy SS is a London born and based, multidisciplinary artist. Often working at the intersection/s of sound/music, dance/movement and live art performance alongside making video. International performances and works have explored love, energy, emotions, feelings, explored identity and the societal constructs surrounding, and mined life to share his vision of said life.

Working with instigation and/or response, creating immersive experience, innovative approaches to sound, uses of video mediums, technology, the body, dance and movement as tools for conceptual art performance, to investigate, distort, abstract, and/or subvert for 'other space', environments, dream/meditative states, liminality, the potentials for escapism and/or reflection, resistance, heavy space, the navigation, listening, negotiation, how a space/s can sound and feel, how we feel in these/those spaces, the why, shifting physical awarenesses, internal movements, the journeys, the processes.

Recent international live performances include TATE Modern, Pace Gallery, London, Alserkal Avenue, Dubai, Nottingham Contemporary, The ICA, London (2020), Turner Contemporary, Glastonbury, The Yard Theatre, Transmediale, Berlin, Palais De Tokyo, Paris, The RA, 180 The Strand, Block Universe Performance Art Festival, The Southbank Centre (2018).

Rowdy is a Somerset House Studios Resident Artist, leads masterclasses and workshops for Block Universe, UAL, The Roundhouse, Slade School of Fine Art, Goldsmiths University and The Yard Theatre.

The watchtowers of Chios, scattered strategically along the coastline of the island, were observation posts that watched the sea, monitored the anchorages and sea passages and detected pirate ships. In combination with the fortified settlements of the hinterland, they formed a single defence network and an effective telecommunication system, developed during the Venetian rule (1346-1566) –similar systems were used to combat piracy throughout the Mediterranean. The sentinels, persons of high responsibility, were assigned the task of warning the populations in time in the event of an invasion, through smoke signals (by day) or fire signals (by night). The Vigla of Pachi, a typical turret-shaped watchtower, with a round floor plan, is one of the few restored watchtowers of Chios, one of the numerous on the west coast of Chios, and one of the estimated 50-60 that existed throughout the island.

Vigla Pachi, Courtesy of Chios ephorate of archaeology